Creation of JAKEDA
The Jammu and Kashmir Energy Development Agency (JAKEDA), Department of Science and Technology, J&K (UT) created in the year 1989, is the Nodal Agency for promotion and development of Renewable Energy projects/programmes. It is the first organization of J&K to focus exclusively on renewable energy, addressing needs in both domestic and commercial sectors.

The schemes implemented by JAKEDA are mostly centrally sponsored, funded by Ministry of New and Renewable Energy (MNRE), Govt. of India.

JAKEDA is primarily working on the following Renewable Energy Sectors:-
Solar Energy

Hydro Power

Bioenergy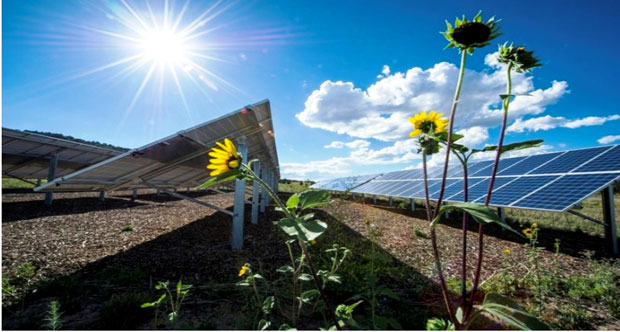 OBJECTIVES OF JAKEDA
To have investor friendly RE Policies in place for all the sectors especially Small Hydro.

To phase out intervention of Fossil Fuel in the generation of Energy, Science & Technology Department envisages to develop Mega Size Solar Parks to augment the Power Generation of the UT.

To Install Grid Connected Rooftop Solar Power Plants across all the sectors including, Commercial and Industrial sectors, thereby drastically reducing the energy import from the Utility Grid.

To replace all the conventional Street Lighting Systems with Solar based Street Lighting Systems.

To replace Fossil Fuel based Water Pumping Systems with Solar Pumping Systems.

To tap the vast and unutilized Small Hydro Power Potential of the UT on a large scale for development of the SHP sector to enable the UT of J&K to minimize the import of Energy.
Important SDGs being addressed;
Self reliance in Energy Sector.

Promotion of RE based industries in the UT.

Tapping of untapped RE potential of the UT.

Generation of employment opportunities in the UT.

Reduction of carbon footprint in J&K.
FIVE YEARLY STRATEGIES / FOCUS AREAS;
| | | | | | |
| --- | --- | --- | --- | --- | --- |
| Focus Area of Renewable Energy (RE) | 2022-2027 | 2027-2032 | 2032-2037 | 2037-2042 | 2042-2047 |
| Small Hydro upto 10 MW capacity | 50 MW | 120 MW | 200 MW | 350 MW | 500 MW |
| Solar Energy including Rooftop Solar Projects | 300 MW | 600 MW | 800 MW | 1200 MW | 1500 MW |
| Other RE Sources viz wind, Biomass, Hydrogen fuel based technology etc | 5 MW | 12 MW | 20 MW | 35 MW | 50 MW |